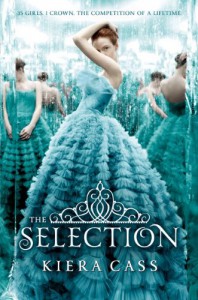 I loved and enjoyed this book so much!!
As everyone says The Selection is very much like the bachelor and because of that people think it is not unique and is lacking creativity but I believe that this is a very different subject and there are not a lot of books like this which made me enjoy it more.This book kept me turning pages through the night, keeping me on the edge of my seat and really making me feel like i was apart of the book.
I really like the characters as well.. I've heard many people complain about America's character being annoying but i felt like I really connected with her and her feelings towards her family and the Selection itself. All i can say is that the ending keeps you yearning for more.
I highly recommend this book to those who are a little skeptical about reading it because I was the same way before I picked it up and now I can't wait to continue on with the series! Overall super great book!